Our Perimeter Pest Service
Our Power Spray is the best service in our market place for treating the exterior of your home with our broad application sprayer. This treatment is applied around the perimeter of your home, behind shutters, under foliage, and anywhere pests might be hiding.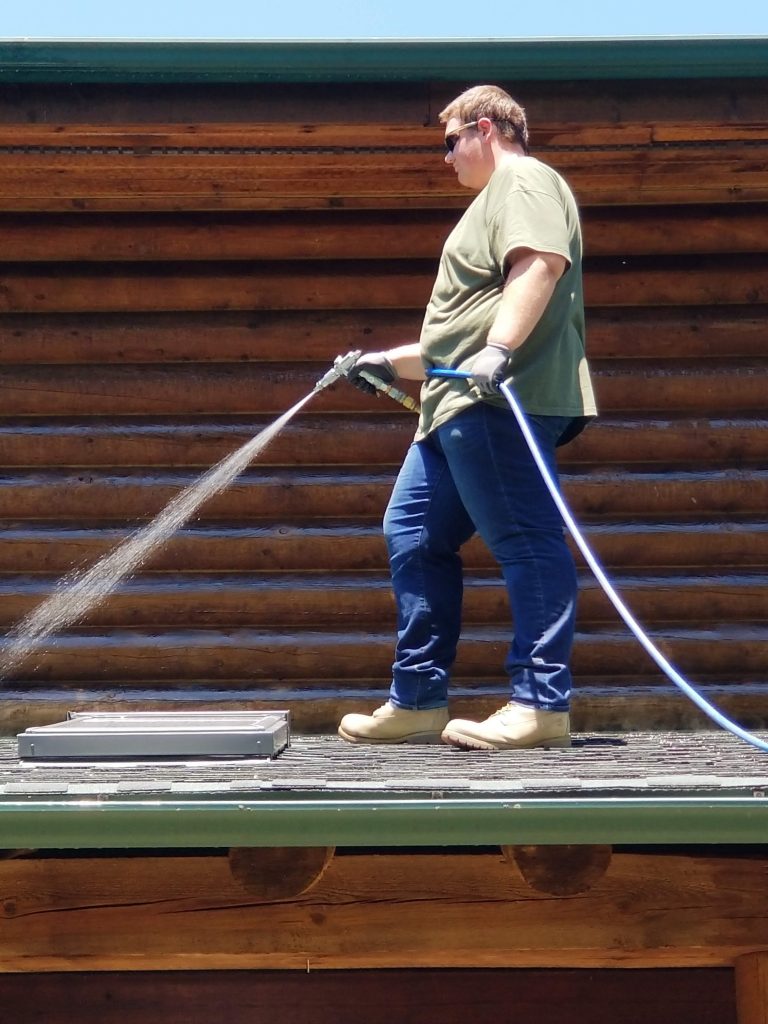 Our Unique Approach To Power Sprays
This service can be added to other services or as an individual service at your convenience and starts working immediately. This ensures you and your family are protected from stinging insects and other pests the keep your family from enjoying your backyard.
We use a 50 gal. sprayer off the truck, to treat the perimeter of your house, eves, gutter line and peaks. Next, we remove all spider webs and then we add a second barrier treatment of bait or granular.
Why Choose Green Pest Management
We're passionate about helping people just like you get rid of unwanted pest problems. As such, we are proud to be the only pest control company in Schererville, IN promising excellence in value, service, and experience.
Frequently Asked Questions
Yes, pests get into homes by either 2 ways, coming in from the outside or being brought in. The Perimeter Pest Service is recommended for all homes. It is a basic pest service designed to keep pests out of your home.
No, perimeter pest service is our program that focuses on the exterior of the home since that is where most pests come from. No need to enter your home all work is done the exterior.
Tell Your Family & Friends and Get $25 OFF.
Refer your family and friends to Green Pest Management and receive $25 off your next pest control service.
Power Spray
Starting at...
Thorough Inspection
Liquid Treatment
Dust Application
Seals Holes & Openings
★★★★★
"Very knowledgeable of his field of expertise. Considerate, timely, and prompt."
- Rich G.
★★★★★
"John and his son are very thorough and professional."
- Sheryl G.
★★★★★
"Very nice and prompt service. I definitely recommend."
- David D.