Do you need pest control in Schererville, IN?
We've got you covered! Request an online quote to get the instant relief you need and long-term protection you deserve from pests in Schererville, IN.
Get Pest Control in Schererville, IN
Getting started is easy! Tell us about yourself, select your service, and get a quote in 60 seconds or less.
Why Choose Green Pest Management?
Schererville, IN's Most Dependable Pest Control Company
Historically referred to as the "Crossroads of the Nation," Schererville, IN, offers various recreation, shopping, and dining opportunities. The town also offers a list of choices from ethnic cuisine to traditional American meals.
All these make Schererville a great place to live not only for residents but also for pests. Some of the most common pests in the area are rodents, bedbugs, ants, roaches, mosquitoes, and wasps.
If any of these common pests have invaded your home or business property, give Green Pest Management a call today and let our team of highly-trained pest control professionals help them find their way out!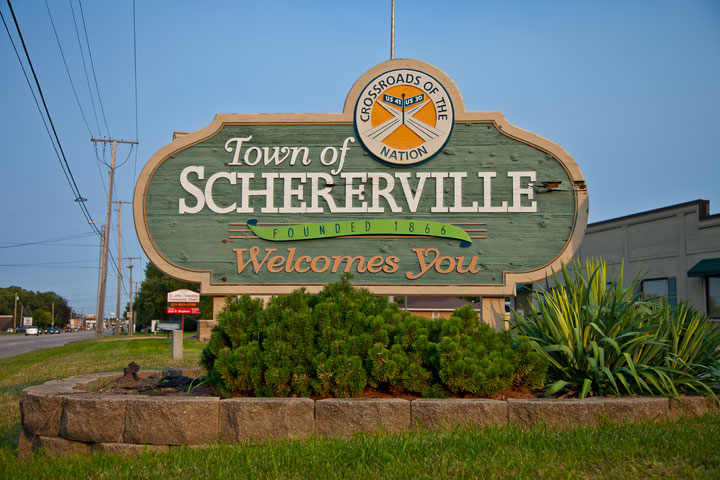 Happy Customers All Over
Schererville, IN
★★★★★
"Very knowledgeable of his field of expertise. Considerate, timely, and prompt."
- Rich G. in Schererville, IN
★★★★★
"Very nice and prompt service. I definitely recommend."
- David D. in Schererville, IN
★★★★★
"John and his son are very thorough and professional."
- Sheryl G. in Schererville, IN
Pest Control Coupons for
Schererville, IN
Here at Green Pest Management, we want to make working with us the obvious choice! That's why we created these pest control coupons for our family, neighbors, and friends in Schererville, IN.
To save on your next service, select your coupon and call us at
219-864-1132
!
Tell Your Family & Friends and Get $25 OFF.
Refer your family and friends to Green Pest Management and receive $25 off your next pest control service.
10% Off Any Recurring Service
Dealing with Household Pests?
One Free Mosquito Service
With Any Recurring Home Pest Service
Neighborhoods We Service in Schererville, IN
You might be wondering, "are your pest control services offered where I live?" Well if you live in Schererville, IN you're in luck! We offer high quality pest and rodent control services to the following neighborhoods:
• Autumn Chase
• Autumn Creek
• Briar Ridge
• Camden Woods
• Casa Bella
• Cline Meadows
• Deer Trail Villas
• Elmridge
• Estates of Auburn Meadows
• Fairview
• Fawn Valley
• Foxwood
• Hilbrichaus Acres
• Lakewood Estates
• Old Lincoln Hwy
• Pine Hill Estates
• Plum Creek
• Redar Park
• Sherwood Forest
• Sherwood Lake
• Springhill
• Stephen Park
• Stonebridge Estates
• Woodland Pines